Please note the product releases for the environments are scheduled as follows:

Canadian = 20th September, Tuesday Evening | U.S. = 20th September, Tuesday Evening
| Australian = 21st September, Wednesday Morning
Online Giving
Mastercard Standards for Recurring Payment Notification for Membership
In compliance with the new Mastercard standards for recurring payments that the notification must be sent to the customers 7 days prior to the scheduled payment date, made the following updates to the system:
Updated the system to send notifications 7 days prior to the charge as a standard for new scheduled payments. Previously set reminders will stay as they are.

Made the Email address to notify/remind field as a required field.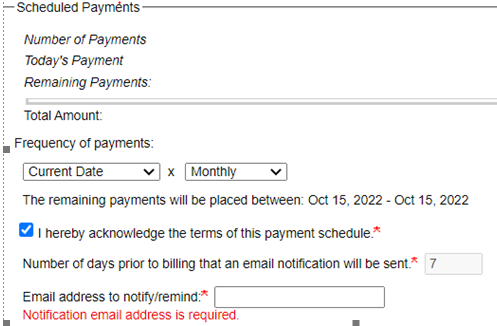 Click to know more about the New Mastercard Standards for Merchants Utilizing Recurring Payments.