Please note that product releases are scheduled as followed by environment:

Australian = Monday morning | Canadian = Monday evening | U.S. = Monday evening

Special Release Available for Early Adopters ❤️
---
Decision Analytics Portal
Decision Analytics is a brand new portal within Encompass that captures and scores engagement data to allow you and your staff to understand how alumni and donors are engaging so you can take your team and make better decisions about where to focus time and energy, and deepen and broaden engagement and financial support.

Developed a Higher-Ed Advancement specific model that incorporates weighting of constituent activity.
Statistically-based model including, email, events, giving, membership, online activity, and volunteerism.
Provide engagement scores at the constituent level as well as overall population. Each constituent is assigned an engagement score, engagement level, and dimension score
Visualize the engagement data through a portal in Encompass with the ability to drill into populations, and export scores
To learn more about the product, please visit us here.
On Tuesday morning, early adopters are going to see the following new additions to their portal:
First things first, enjoy your new filter option. Being able to focus uniquely on these different levels (Highly, Moderately, Low or None) allow you and your staff to redefine or maintain existing strategy and KPIS with these constituents.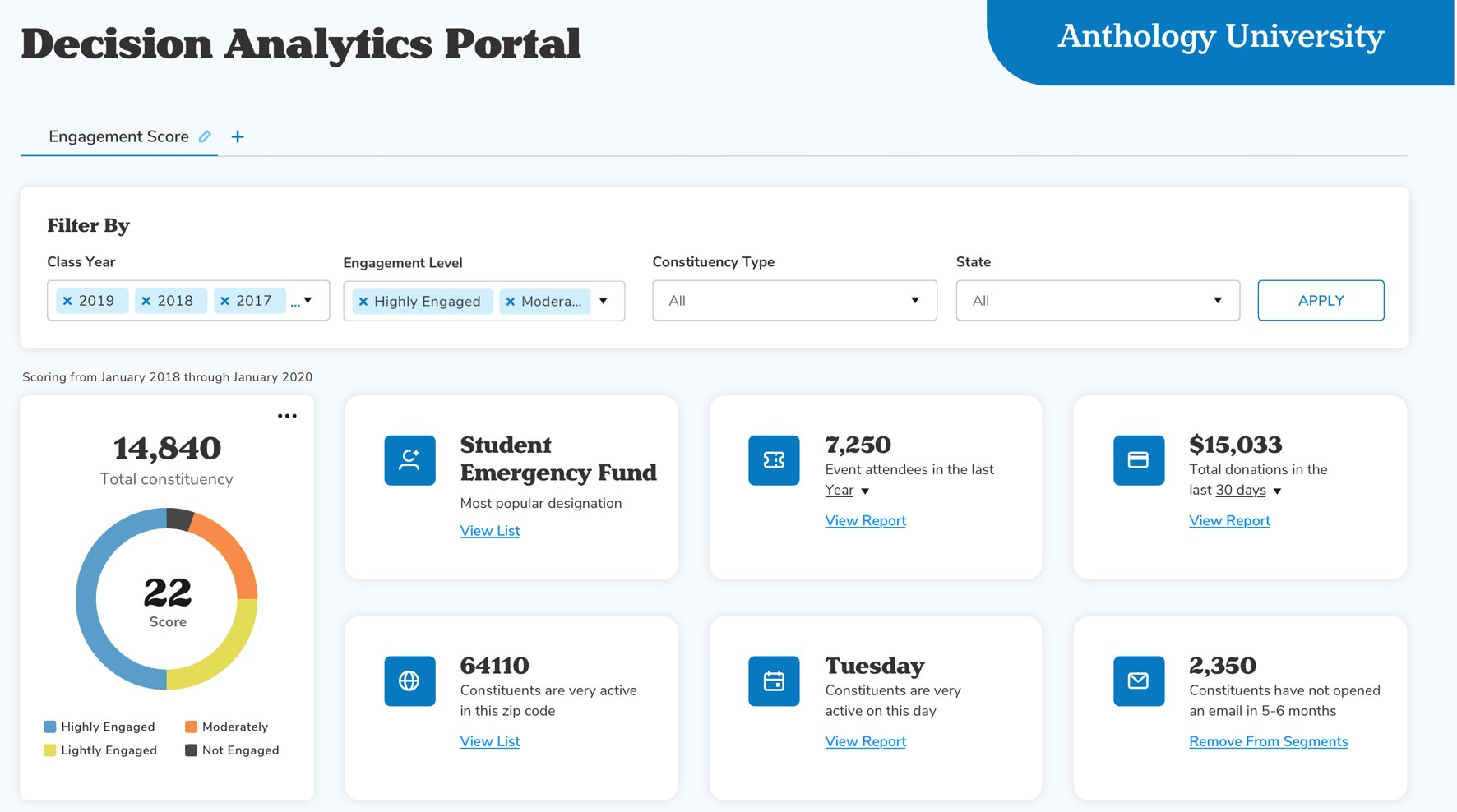 We are not done yet, though. Email has joined the family too. Don't worry other dimension specific data will be joining the portal soon but be sure to dive into what communications work with different populations and WHEN the most popular day for them to open is. So excited :)

Another exciting thing we would like to announce is Export of populations you view via filters can now be exported from the total constituency box. This will supply of a file of all of those constituents, their ConstID, Class Year, Email Address, Engagement Score, and Engagement Level.