Please note that product releases are scheduled as followed by environment:

Australian = Monday morning | Canadian = Monday evening | U.S. = Monday evening

Product Enhancements
---
Decision Analytics
Engagement Metrics Dashboard

Excited to announce some new additions to the already AWESOME dashboards in your site. First and foremost we welcome Email Marketing to the dimension family. Now your staff are able to get the full picture of engagement across both your alumni base, friends, donors and non-members. Cheers to happy scoring!

BUT WAIT.... there's more!
FILTER CRITERIA

We have opened up the date filter so that you can view and measure your online and offline (with appeal codes that lead constituents back to your site) efforts. For those of you that have been customers with us for a long time... have fun looking back in time at this incredible data.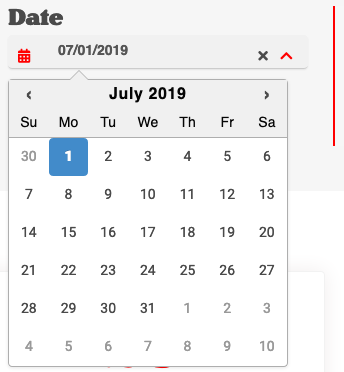 aaaaaaand there is more!!! What would you say if we made the Population filter a multi-select guy so you can easily target different cohorts? Your office may look like this right now:
Look at us targeting recent alumni.... well kinda but you get the idea!

Engagement Metrics Dashboard Enhancements

Three more exciting things for us to share!

alllllll the things!!! Whatever time frame you select will allow you to export all records - member and nonmember - engaged and not engaged - and be in the following format:
CONST ID | MEMBER ID | CLASS YEAR | EVENTS | EMAIL | GIVING | MEMBERSHIP | ONLINE USAGE
Each dimension will contain a YES or a NO on each row depending on if that constituent took an action within your specified time.
We have even added some helpful tool-tips so you know exactly how we are calculating the dimension percentages.

and last but certainly not least...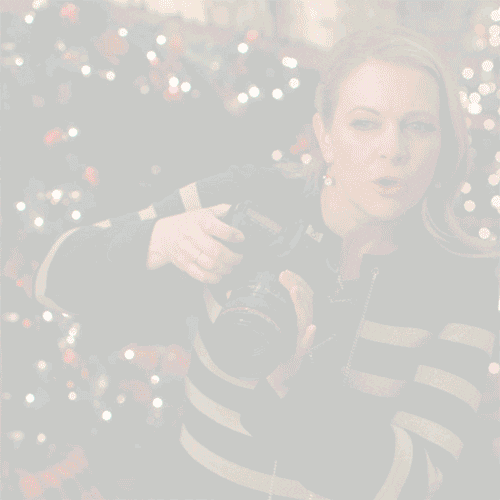 Your dashboard now has a photo shoot mode. Oh SNAP! Share internally whatever snapshot in time you may have captured with the
icon in the bottom right of your dashboard. Keep in mind, photo shoot mode is not available in IE or Edge browsers (GRRRRR) so hop on over to Chrome, Firefox or Safari to capture these different views.
Email Marketing
Reply Handling Address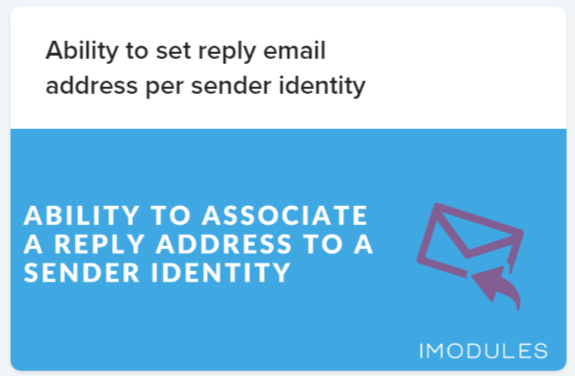 Now when you select a Sender Identity in Message Details, the associated reply handling address will pre-populate.
The "Reply Handling Address" field will now be available when you add or edit a Sender.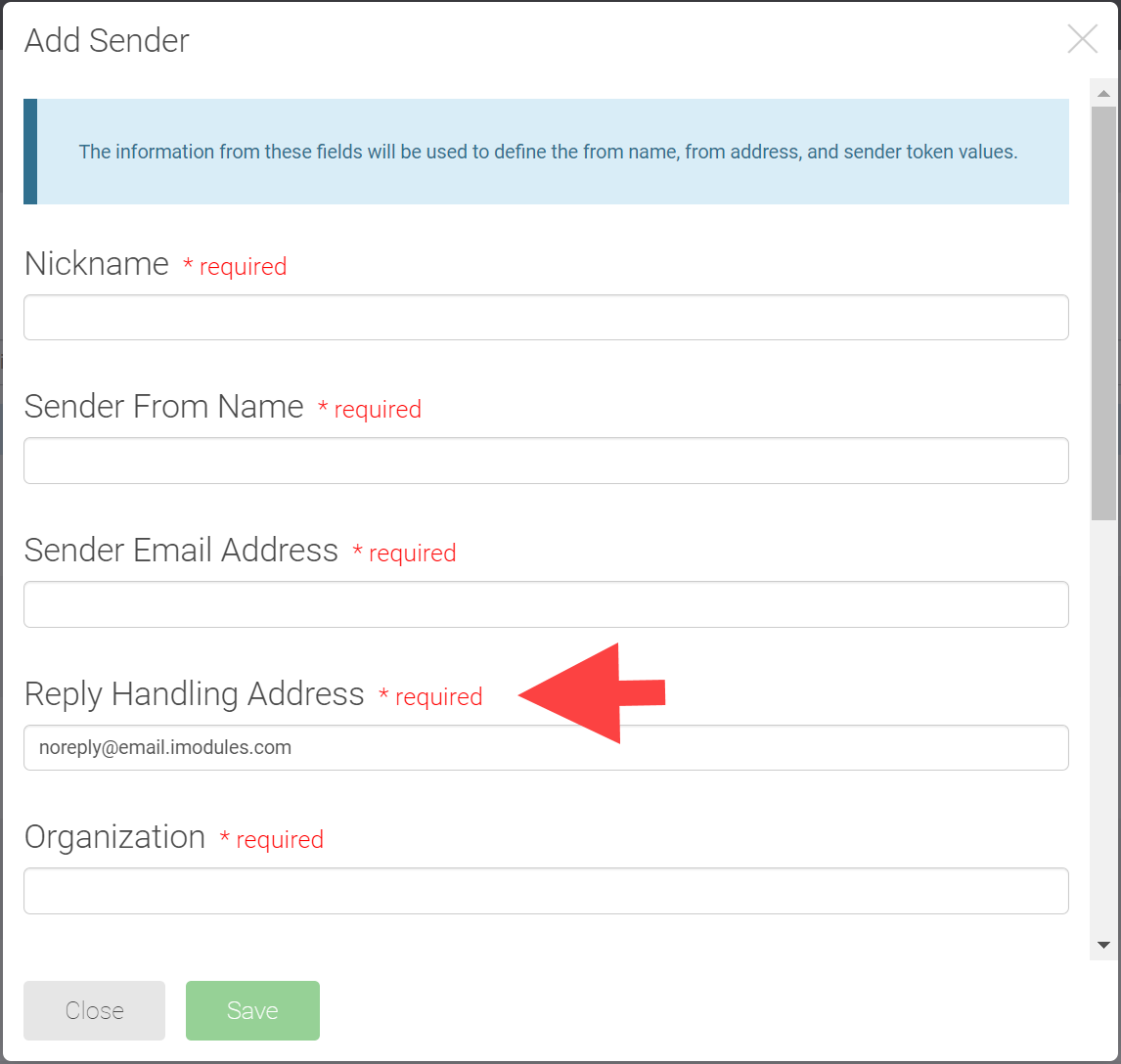 A column displaying "Reply To" has been added to the Sender list so you can easily identify who will be receiving any replies.

When you select the sender in "Message Details" it will automatically populate the "Reply Handling Address".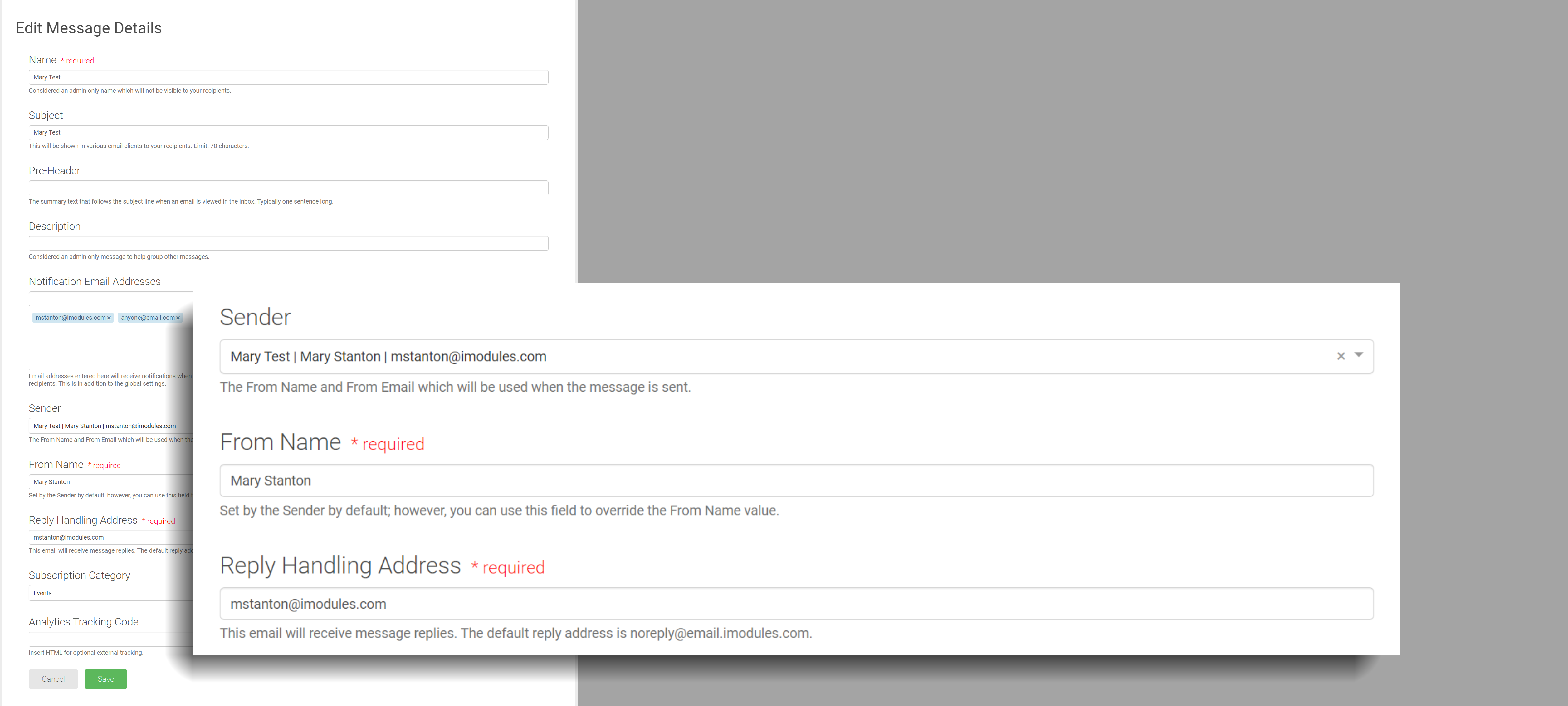 Email Editor, Template Editor, HTML Editor - Auto Save
WHAT! Did you say auto save on the editor? If you are on the Email, HTML or Template editors it will now automatically save every two minutes after you make a change.
Email Editor Example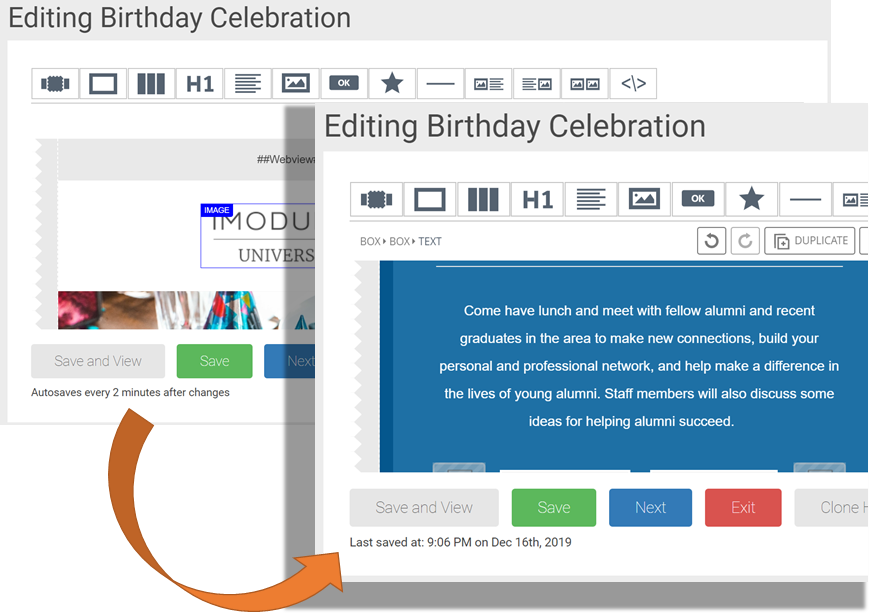 Template Editor Example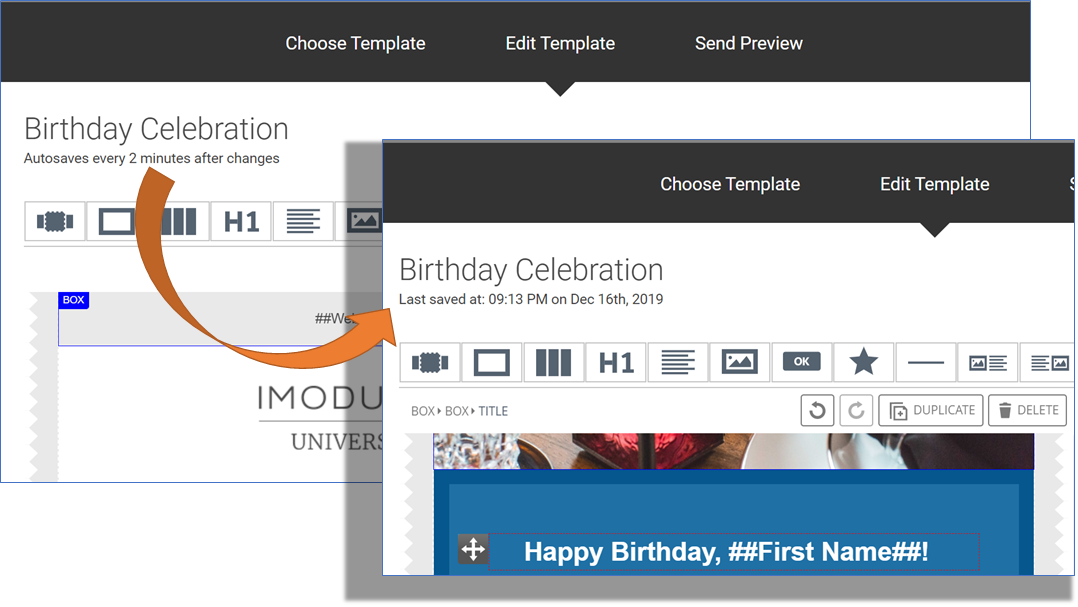 Notification Emails - Message Details Level
In December we released the ability to identify who should receive a notification email when a message has been sent successfully or unsuccessfully at the Global Community level. Now you will also be able to identify who should receive the notification for each message.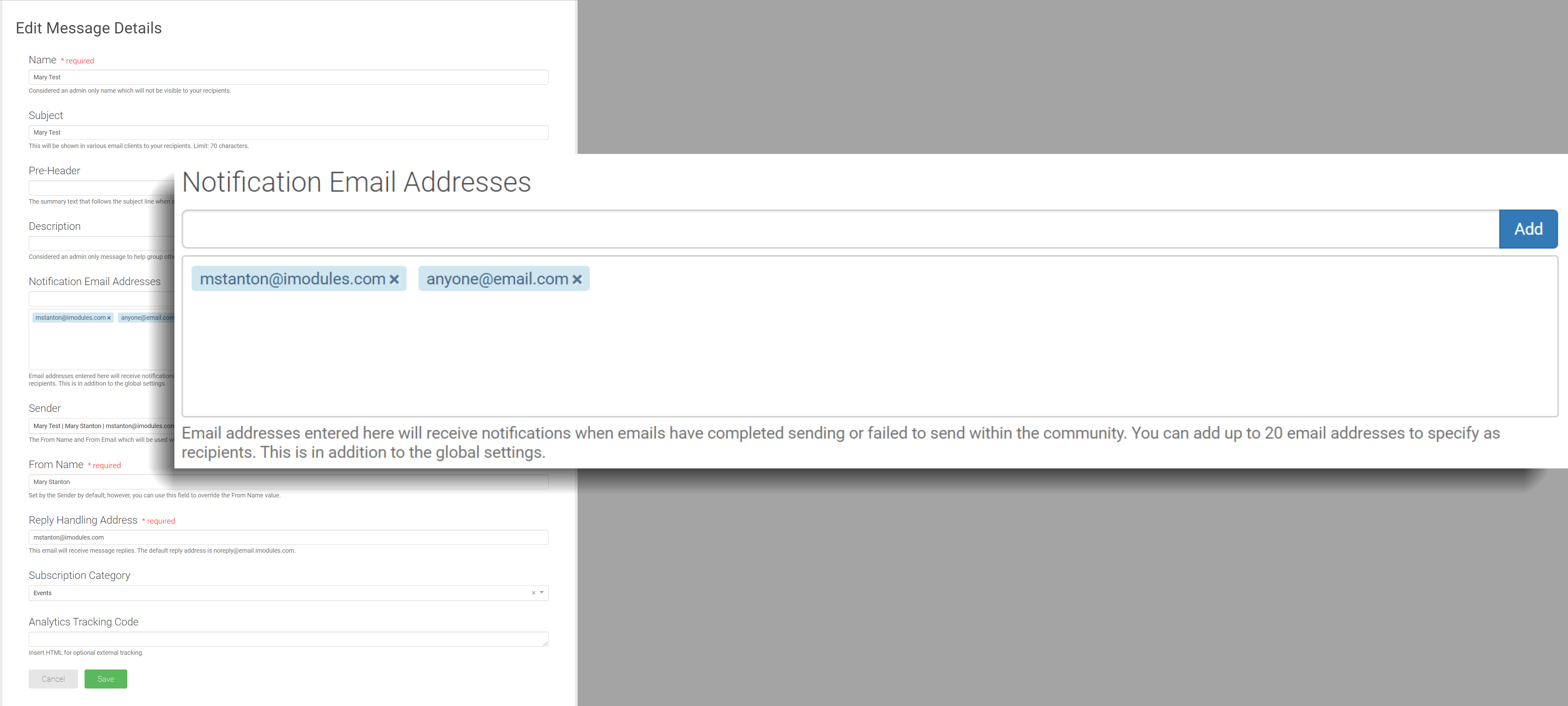 Enter notification recipients on the Message Details page.
Email addresses entered here will receive notifications when emails have completed sending or failed to send for that message.
You can add up to 20 email addresses to specify as recipients. This is in addition to the recipients identified at the global community level.
You can add multiple emails at one time if they are separated by commas.
If a notification recipient is duplicated in at the community and message level they will only receive one notification.
Segmented Campaign - Set the notification recipients at the Global Campaign Settings so it can be applied to all versions in the campaign. (Note: Each message can still be set up separately.)
Successful Email Notification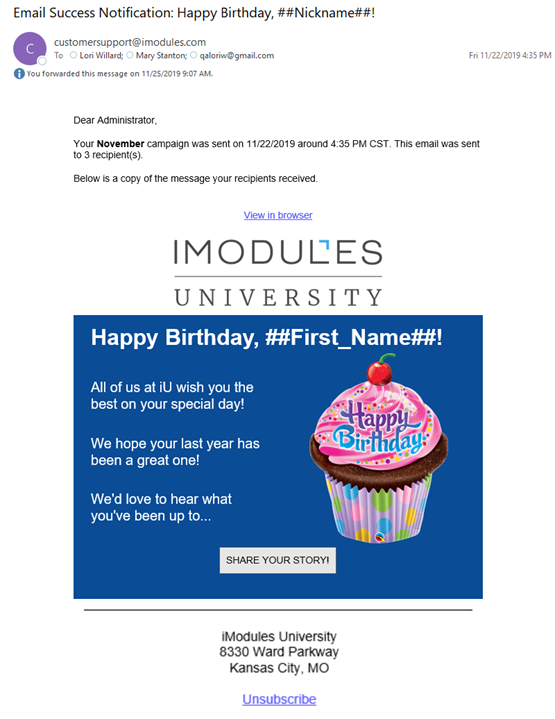 Unsuccessful Email Notification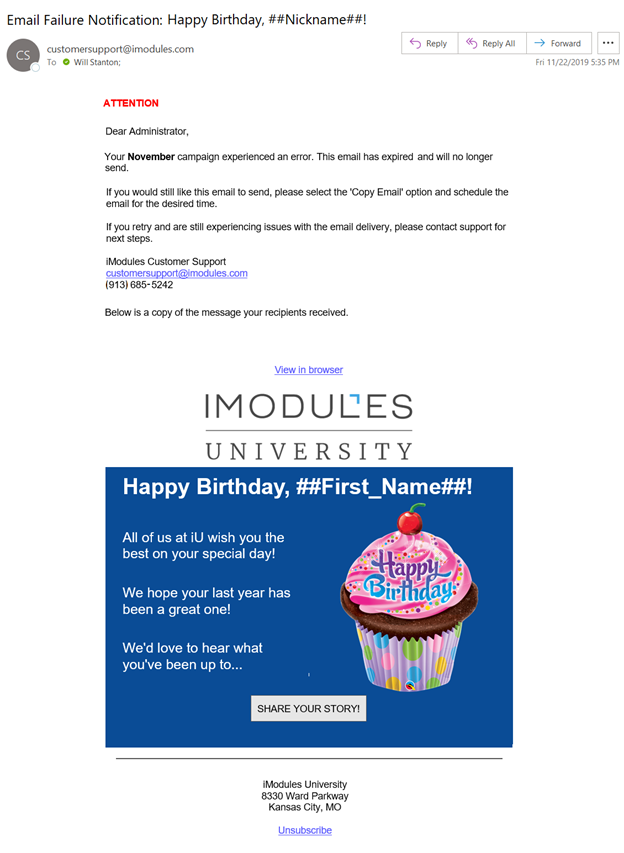 Pagination on Email Home
In order to provide a better experience when viewing your campaigns we have added pagination to Email Home Drafts and Queued pages. Adding pagination decreases the time it takes to view those important messages allowing you to quickly find the next message you want to focus on. You will be able to see 20 emails per page.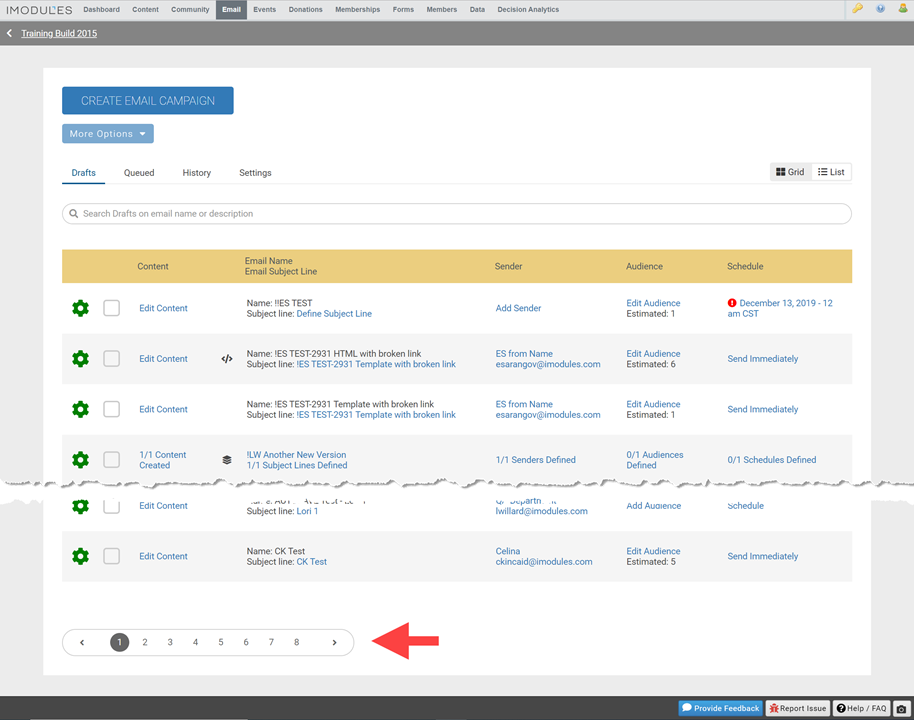 Email Reporting
New Breadcrumb Structure
The breadcrumbs in reporting have been updated to follow the page hierarchy and allow users to easily see where they are within the product. Depending on the type of campaign and where you are in the product, the breadcrumb should display campaign name, version name and the date of the send if a version has multiple sends associated with it. This will enable users to jump directly to a specific message while still seeing what campaign or version it was associated with and easily click to those pages to view performance at a higher level.
Here is an example of a breadcrumb for a recurring segmented campaign:


The breadcrumbs will be clickable to give users the ability to jump to related pages quickly no matter how the current page was originally accessed.
Encompass
New Event Report for Attendee Check-in module
In preparation of our new Attendee check-in module (currently in Early Adopter phase) we have created a new Optimized Event Export which captures event attendance.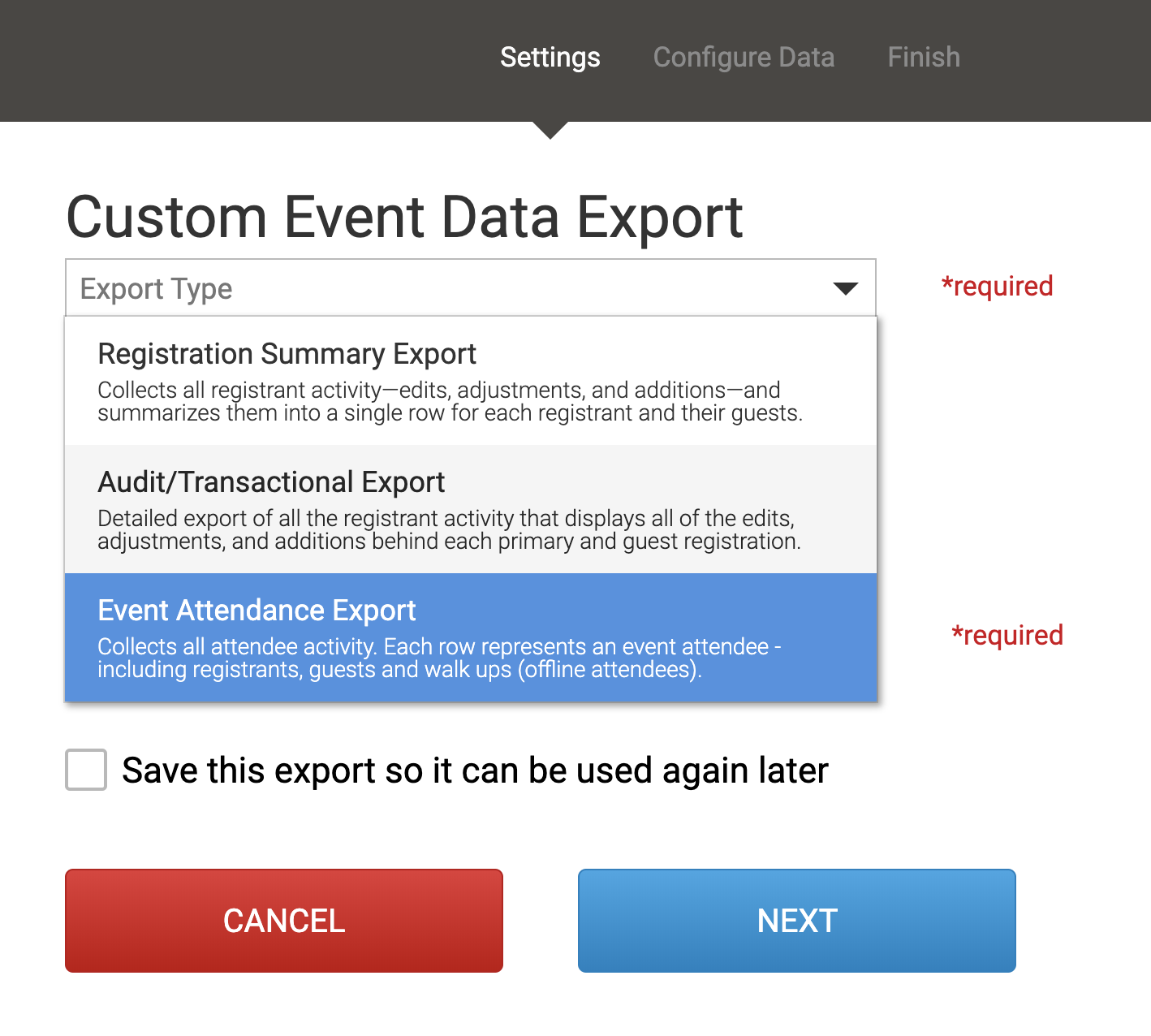 This export contains the same data outlined in the Registration Summary Export with the addition of 3 new columns which specify whether a registrant was checked in, who checked them in and at what time.
This export is currently only intended for Early Adopters of the Attendee Check-in module.
For more information please visit our support center page here.
E-Commerce Partners
Digital Wallets now available through Stripe Checkout



For all of you who are looking for easier and more modern ways to let your constituents give, we now have the ability to complete transactions in Encompass using ApplePay, GooglePay or MicrosoftPay through the Stripe Payment Gateway.
Stripe is our newest Payment Gateway partner, and we have just enhanced the integration with Stripe to allow for digital wallets to be used to complete transactions through your Encompass site.
If you have a digital wallet set up with a valid card and are using a compatible device, digital wallet options will now display on the billing form:
When Stripe is set as Primary gateway you will be redirected to the Stripe checkout (hosted) platform: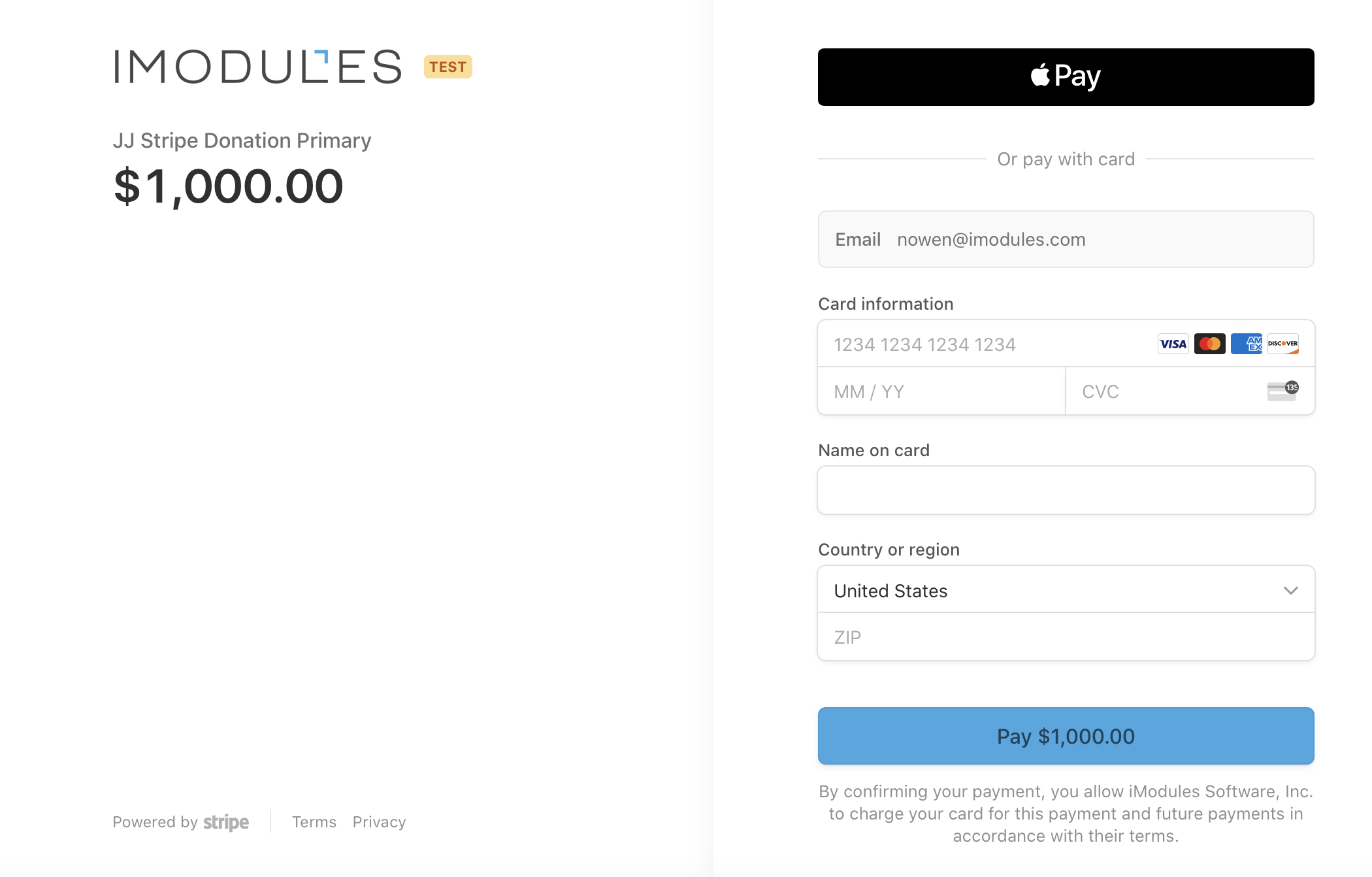 When Stripe is set as secondary gateway, any compatible digital wallet options will display at the bottom of the last step in the form: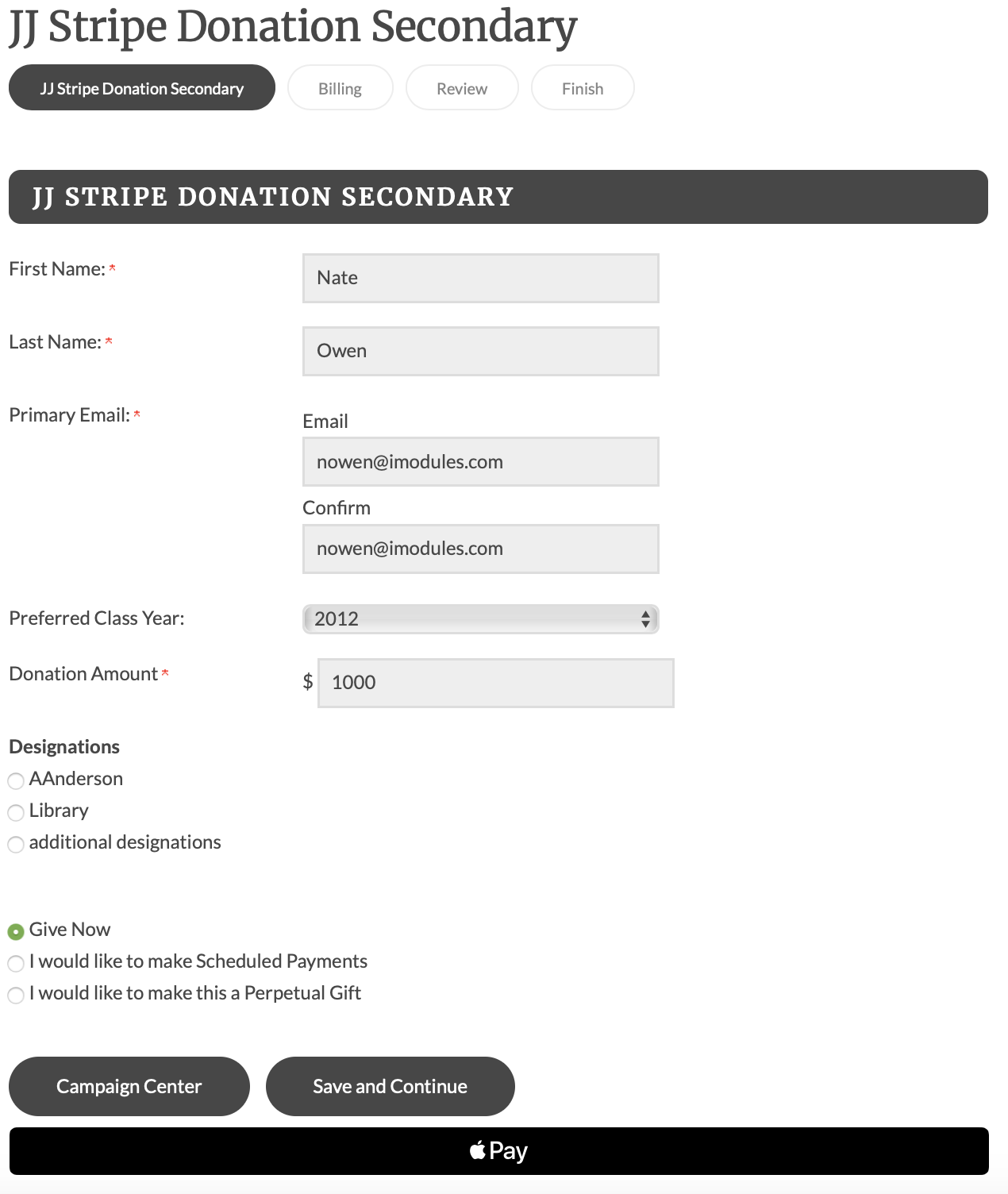 Please note that for ApplePay to work on your site you will need to add your domain name to your Stripe Dashboard account. For assistance doing this please reach out to your CSM to work with our PMO team.
For more information on the benefits of Stripe and how you can set up an account and start using Digital Wallets please read our Stripe page on the Support Center, here.
Defects
---
Email Reporting
Updated Bounce logic so blocks (soft bounces) will cause a member's primary email address to be set as "invalid". The number of blocks before email is updated is dependent on the bounce settings (ENC-38642)
Fixed Unique Unsubscribe metric (ENC-38994)
Email Conversion numbers showing 0 for Individual Email Summaries (ENC-39158)