The Notification Email option allows you to have specific email addresses receive a notification email on the successful or unsuccessful send of an email marketing communication.
Set up
Click Settings when on Email Home.
Click Notification Email.
Add Email Addresses: Enter the email address and click Add.

NOTE: You can add multiple emails at one time if they are separated by commas.
NOTE: Up to 200 email addresses can be entered.
Sample Successful Notification Email Body: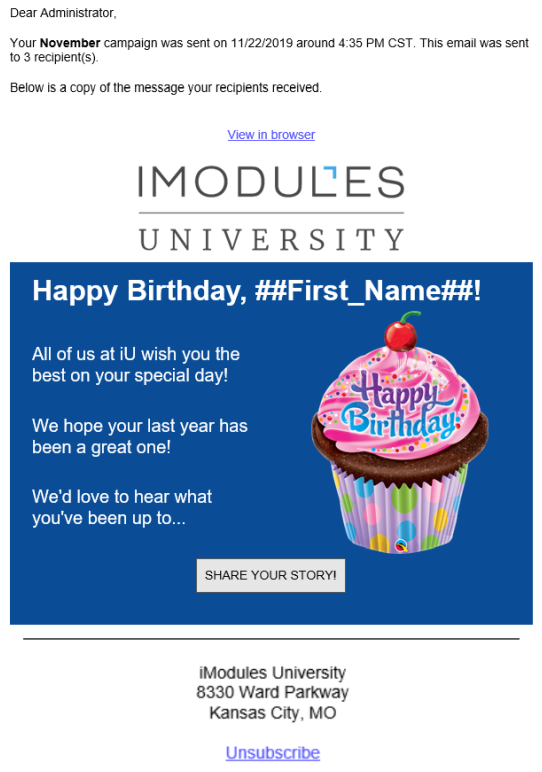 Support Setting - Unsuccessful Notification
If a message fails automatically, the notification email is sent. You can set the support contact you want to include in the email.

By default, the iModules Customer Support information is selected.
If you would like to put in your own support information, select the radio button for Customer Internal Support. You will be prompted for additional information that will be used in the notification email.
Sample Unsuccessful Notification Email Body: