Thanks to your feedback, exciting UI changes are coming to Email Marketing. In an effort to prepare you and your team for these visual changes, we're giving you a sneak peek on what you can expect. Please remember that these visuals are mock ups and may change slightly upon release. Furthermore, we'll update this page with an official release date once it's available.
NEW LOCATION FOR ELEMENT MENU
**Released on April 6, 2020
To improve visibility within the email editor and create more vertical space, the element menu will move from the top of the display to the left-hand side.
When you have an element selected, the border will now pulse / flash with a blue border instead of displaying a red dashed border.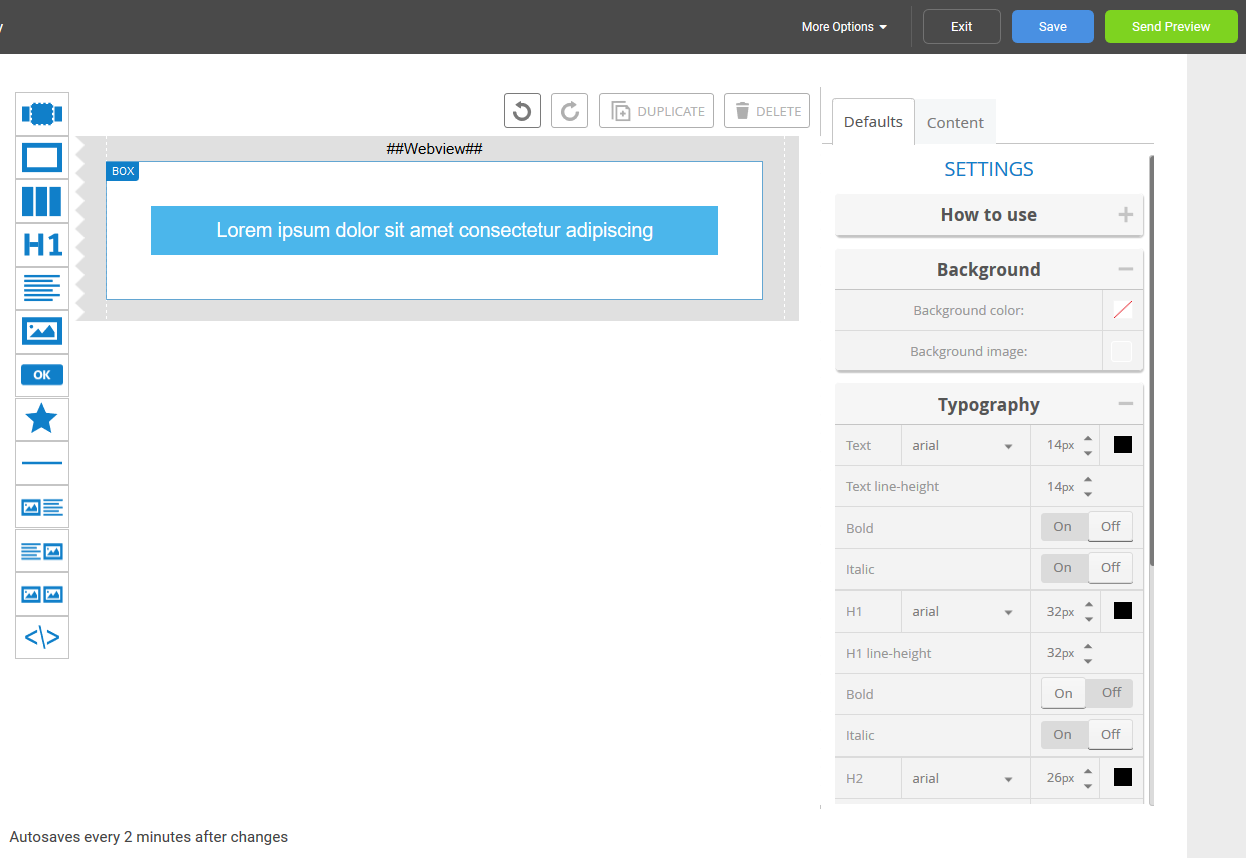 NEW LOCATION FOR ACTION BUTTONS
**Released on April 6, 2020
In the Email Editor, HTML Editor, and Template Editor, the series of Action buttons at the bottom of the tool will shift to the upper right-hand side of your screen, allowing for more workspace in the editor. Additionally, the Next button will be renamed to reflect Send Preview.
General Campaign

Segmented Campaign

DOCUMENT MANAGER
**Released on December 9, 2019
This feature will allow you to attach files directly into your email communications. Within the Text Editor Menu, you will be able to access the Document Manager option. This functionality will be slightly different than in legacy email marketing, as you will not highlight the copy and then select document manager. Now you will place your cursor within the text, select document manager, drop in the file, and alter the "linked" copy within the modal window or by editing the link.