Once a campaign has been released, the campaign will move to the Queued tab.
Pagination will be utilized once there are over 20 emails in the Queued area. Each page will display 20 emails.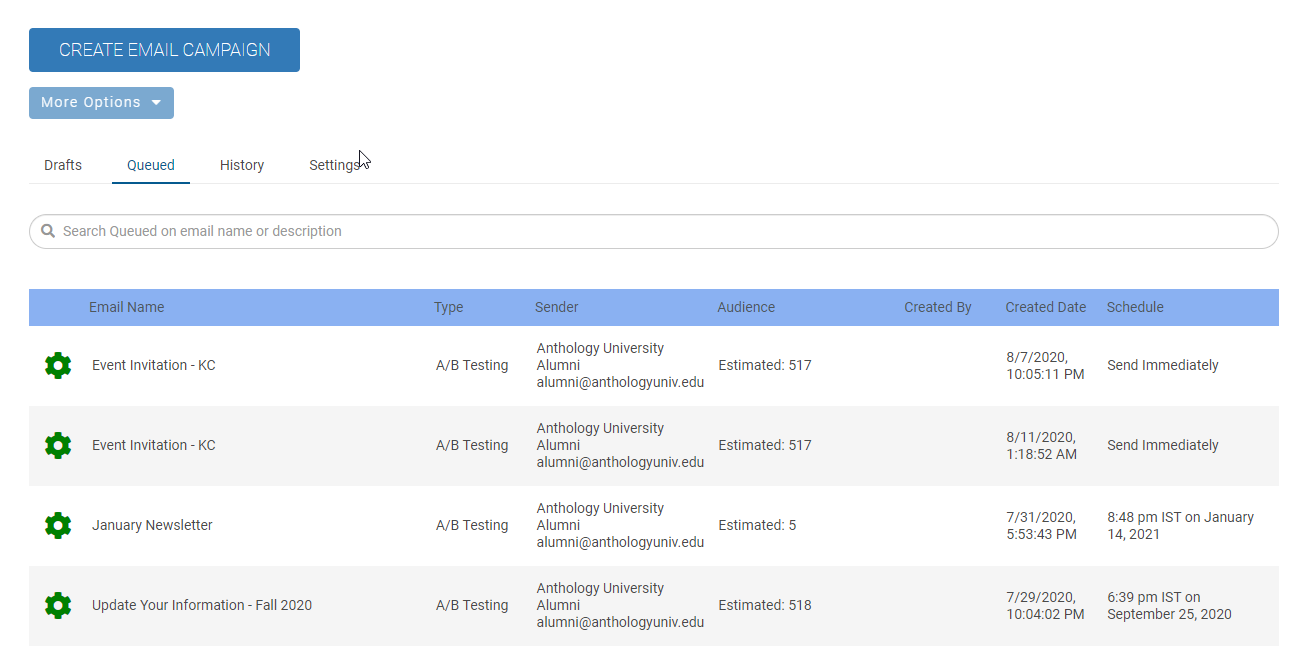 The gear icon provides options to Return to Drafts and Preview. Once it is a draft, you can take additional actions.
For a Segmented Campaign, clicking any of the linked items will move you to Segmented Campaign Home. You can view Version information. You cannot make changes to the Versions. You can Return to Draft from this area as well.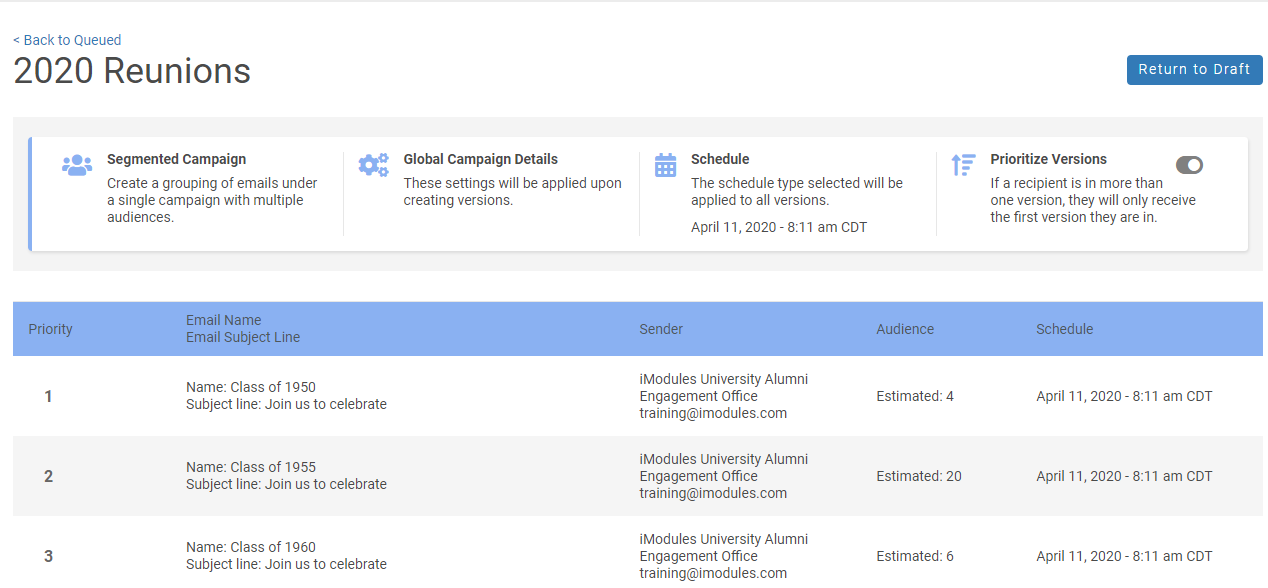 NOTE - a scheduled campaign can be returned to Drafts until 5 minutes before the scheduled date/time of send.
NOTE - messages set to "Send Immediately" cannot be returned to Drafts.