Please note that product releases are scheduled as followed by environment:

Australian = Tuesday morning | Canadian = Tuesday evening | U.S. = Tuesday evening

Product Enhancements
---
Email Reporting
Meet your newest email reporting metric, Unique Unsubscribes.
We are now calculating unique unsubscribes to show a more accurate unsubscribe rate for campaigns. This new metric will provide the total unsubscribes by unique recipient and email id. The unsubscribe rate for each message will now use the unique unsubscribes metric to calculate as well. Note: On the All Negative Outcomes Unsubscribe a recipient could be counted twice in the unique count if they unsubscribed from multiple emails.

Updated Email Detail Fields
We have removed the Tags and Derived Category fields from the email details within reporting. These fields did not have data tied to them at the present time. We have also renamed the unsubscribe category field to subscription category to align with the rest of email reporting.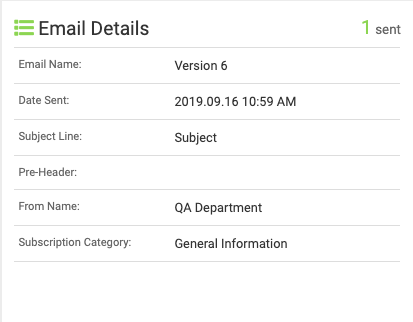 Email Marketing
Segmented Email Campaigns - Now Available!
Segmented email campaigns empower you with the tools to increase engagement with your alumni an supporters by building communications that are customized to target specific audiences.
Segmented emails allow you to quickly create various versions of an email within the same campaign. this allows you to change different variables in each version, like audience, content, or subject lines, to personalize the constituent experience and encourage continued engagement. Plus, all communications within the respective campaign will rollup into the same report.
To learn more about this exciting new enhancement to email click here to check out our training sessions available to you and your staff https://clients.imodules.com/segmentedcampaigns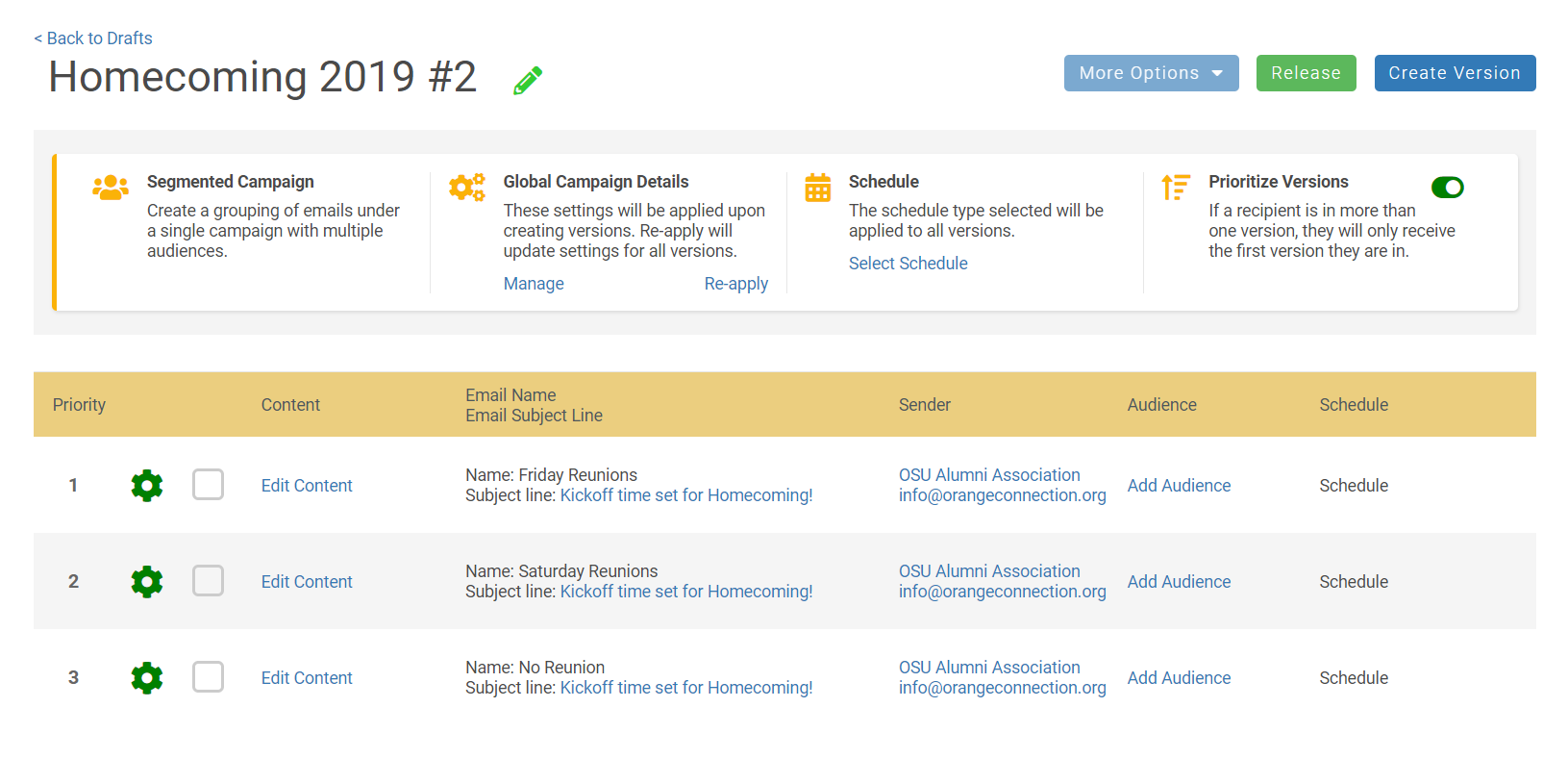 Gear Icon Has a New Friend - COPY
You can now copy an email campaign directly from the gear icon without selecting the More Options menu. This option is available while viewing your drafts in List View from Email Home.

Encompass
WCAG Enhancements
Moved required field asterisk after the labels on all billing pages, including scheduled and perpetual payment labels
Added the ability to tab to and hit enter on step name to open/close the accordion within a profile
Added Alt-text (album name) to photo album image

Added alt-text (image name) on images within an album
Added aria-role="alert" to the warning message elements within the new designation modal. This allows screen readers to be made aware that there is an error when the combination of a designation percentage does not equal 100%.
Scoreboards
Regional Maps

Improvement for the map where you can select specific states to display versus the entire country. Have fun challenging different states to a friendly competition to get filled in by all of your constituents.
Great for customers who predominately have constituents living in certain states of the country. This change is for the US Map.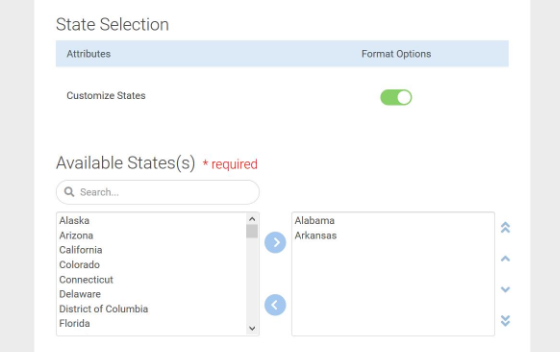 Defects
---
Encompass
Fixed an issue where scheduled reports would cause errors when an email was not entered into the FromEmail field. Defaulted FromEmail to not be blank when editing a scheduled report from on demand to scheduled (ENC-18797)