Please note that product releases are scheduled as followed by environment:
Canadian = Monday evening | Australian = Tuesday morning | U.S. = Tuesday evening |
Beta Template Editor / New Email Editor = Monday Morning
Product Functionality
Beta Template Editor / New Email Editor
Improved experience while dragging or rearranging components within in email. Controls are less sensitive and do a better job to snapping above or below existing elements.
The social media element now supports more sites. Bold items are new.

Facebook
Twitter
LinkedIn
Google+
Instagram
Pinterest
Youtube
Snapchat
Flickr
Vimeo
eCommerce:  Pay with PayPal is a new merchant option for donation forms.
75% of consumers want to pay faster! Which is why we are thrilled to announce our new eCommerce partner, PayPal.  Aiming to arm clients with more modern ways of payments for their constituents, PayPal offers One-Touch (aka One-Click Gifts) and recurring/perpetual transactions to be facilitated.  In addition, Venmo will also be supported as a payment method through the PayPal flow for one-time gifts.  PayPal can be configured as a secondary gateway on your giving forms, which means you can continue to use your primary gateway in conjunction with offering PayPal and your constituents can choose their preferred payment method when making a gift.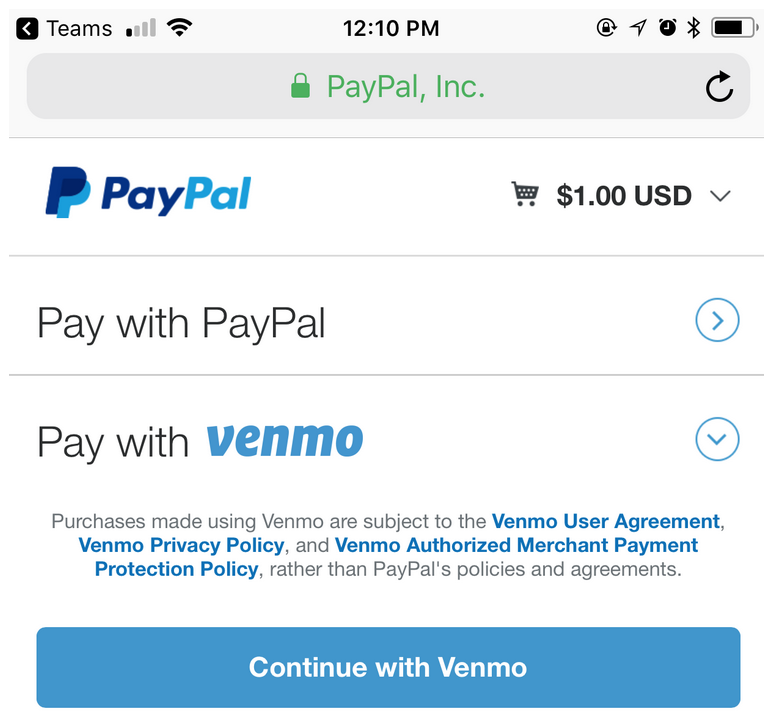 How do you get started?​
PayPal is a new gateway option that can be configured as a secondary gateway for donations. In order to do so you must have a merchant account your organization has already established at:​
https://www.paypal.com/us/webapps/mpp/express-checkout  ​
​
Do we also need to have a Venmo account in order to support Venmo payments?​
Your organization will not need a Venmo account in order to accept payment as a wallet option with Venmo through PayPal.  More about this can be found here:  ​
https://www.paypal.com/us/smarthelp/article/venmo-payments-faq3445

How do I get access to have PayPal enabled on my site?
At this time we are enabling PayPal on a site by site basis.  Look forward to a future release where this will be made available for all sites and all commerce forms. 
If your organization is interested in exploring PayPal more, please contact your account rep.
If you are ready to turn on in your site, please contact App Support.
Where can I set up my PayPal account?
Once enable in your site, the PayPal gateway account can be setup and accessed via in the Accounts tab of the Manage Payment Gateway's page in Encompass.


Which Admins will have access to set up the merchant account?

Payment Gateway Admin


Which form type is currently supported for PayPal?

Donations are the current form type that is supported with PayPal. The account can be configured for donations as:
Site/Sub-Community
Form default
When will all commerce forms be supported for PayPal?

Although subject to change, PayPal support across all commerce forms is currently scheduled for mid July. Stay tuned for more details.

What kind of PayPal account is supported?

PayPal offer two kinds of accounts: Personal and Business. 
Personal accounts are ideal if you shop online or if you want to send and receive money from friends and family.
Business accounts have all the features of Personal accounts plus additional services for online merchants
Note
:  This is not a replacement for the PayPal Payflow Pro payment gateway we currently support and would be a separate integration
.

How will this work when PayPal is configured to be my secondary gateway?
PayPal as Secondary - The last step of the form will have a "Pay with Card" button AND a PayPal branded button.
Pay with Card - Proceeds to either billing step or Hosted Processor site
Checkout with PayPal - Proceeds to PayPal website 

Can this be used to replace PayPal buttons we have on content pages on our site?

No, this is not supported at this time.
Will PayPal support scheduled and perpetual gifts?
This uses a slightly different API (reference transactions) that allows iModules to bill the constituent's PayPal account on a recurring basis after the initial transaction.  
The billing agreement is outlined for constituent to review before approving the transaction.

Billing Agreement token format:
ScheduledPayment = "[Today's Payment] now and [Recurring Amount] [Recurring Frequency] for [Count of Remaining Payments] payments totaling [Total Donation]"

Perpetual = "[Today's Payment] now and [Recurring Amount] [Recurring Frequency]"

Optional Suffix will be appended to the end of the above text strings if a commerce item was selected in the form = "(plus [Total of Commerce Items] now)"
Where can I update the default email body for PayPal messages?

Updating on form by form basis will still be supported.

If you would like to change what has been defaulted, Support can update  global verbiage tokens:

[RecurringBillingFailedChargeNotificationPayPal_EmailBody]  will update PayPal failure message for all forms in all GIDs
[RecurringBillingUpcomingChargeReminderPayPal_EmailBody] will update PayPal upcoming charge reminder message for all forms in all GIDs


How will we know which transactions in the reconciliation file were done via PayPal versus our Primary Gateway?
Authorization Code found in reporting will start with PAY
How can constituents set up "Pay with Venmo" to work with PayPal?

Please keep in mind that in order to see the option to pay with Venmo, you will need to have Venmo currently installed on your phone, be checking out with an eligible PayPal merchant, and not have configured PayPal OneTouch. 

To opt in and purchase with Venmo, tap on the ☰ icon in the upper left corner of the app, then tap on Settings. In Settings, there's the Buying section. To use Venmo to pay during checkout, tap Enable Mobile Web Purchase' or Connect Browsers.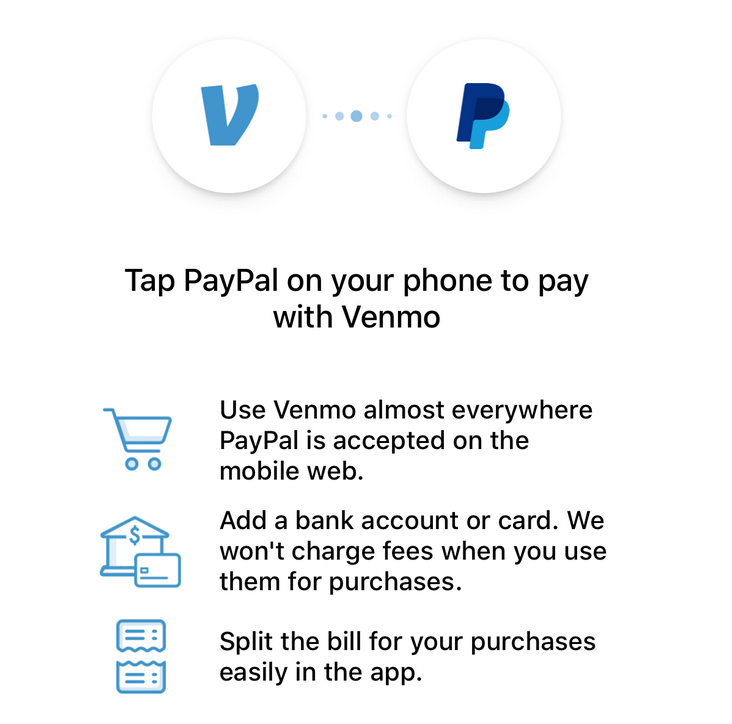 On November 14, 2017 we updated our protocol communication standards upgraded to TLS 1.2
Transport Layer Security (TLS) is a cryptography protocol that ensures private, secure communications over an internet browser connection.  Beginning June 17, 2018, iModules will no longer accept WEB and API connections using TLS 1.0 protocol.  Click here for more information regarding this update.
Issue Resolution
ENC-32715 ensures all opt-outs are correctly identified as either category specific or community opt outs within email marketing reporting.
Web Accessibility
ENC-31907 Categories on forms now appropriately announce their state to screen reader users and are keyboard accessible
ENC-31650 The Download as PDF image to download an event's attendee list now has appropriate alternative text
ENC-31643 The attendee list search field now has a label appropriately associated to it
ENC-31906 Collapsable designation groups within the designations popup now appropriately communicate their state as expanded or collapsed to screen reader users
ENC-31105 The side navigation on the Profile view is now keyboard accessible
ENC-31649 The attendee list no longer has hidden empty headers that can cause confusion to screen reader users
ENC-32596 The title of the designations popup modal is now an header 2 instead of a header 1
ENC-31097 The Profile Image Upload field now has an associate label for screen readers