Email Home allows administrators to start, edit, and schedule campaigns. Email Home houses campaigns that are in a draft state, campaigns that have been released and are queued to send, and a history of sent emails.
Accessing
From the Email menu, choose Email Home from the far left column/panel.
Views
The system will remember the last selection you made (Grid or List). The next time you choose Email Home, that is the view you will see.
List View
List will display the campaigns in a table.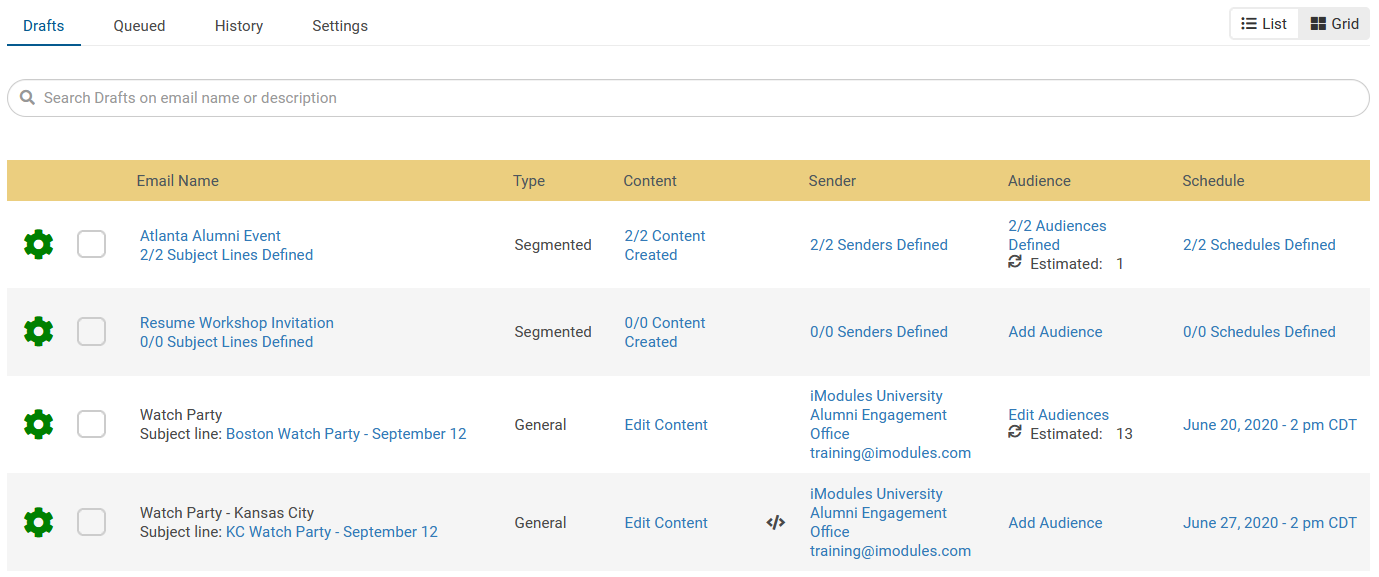 The gear icon provides options for: release, copy, and delete. For General Campaigns, there will be an option for Export Estimated Recipients if the Audience has been set and a Subscription Category selected.
Grid View
Each campaign will display as a card.
NOTE: Grid View will be removed as an option in August 2020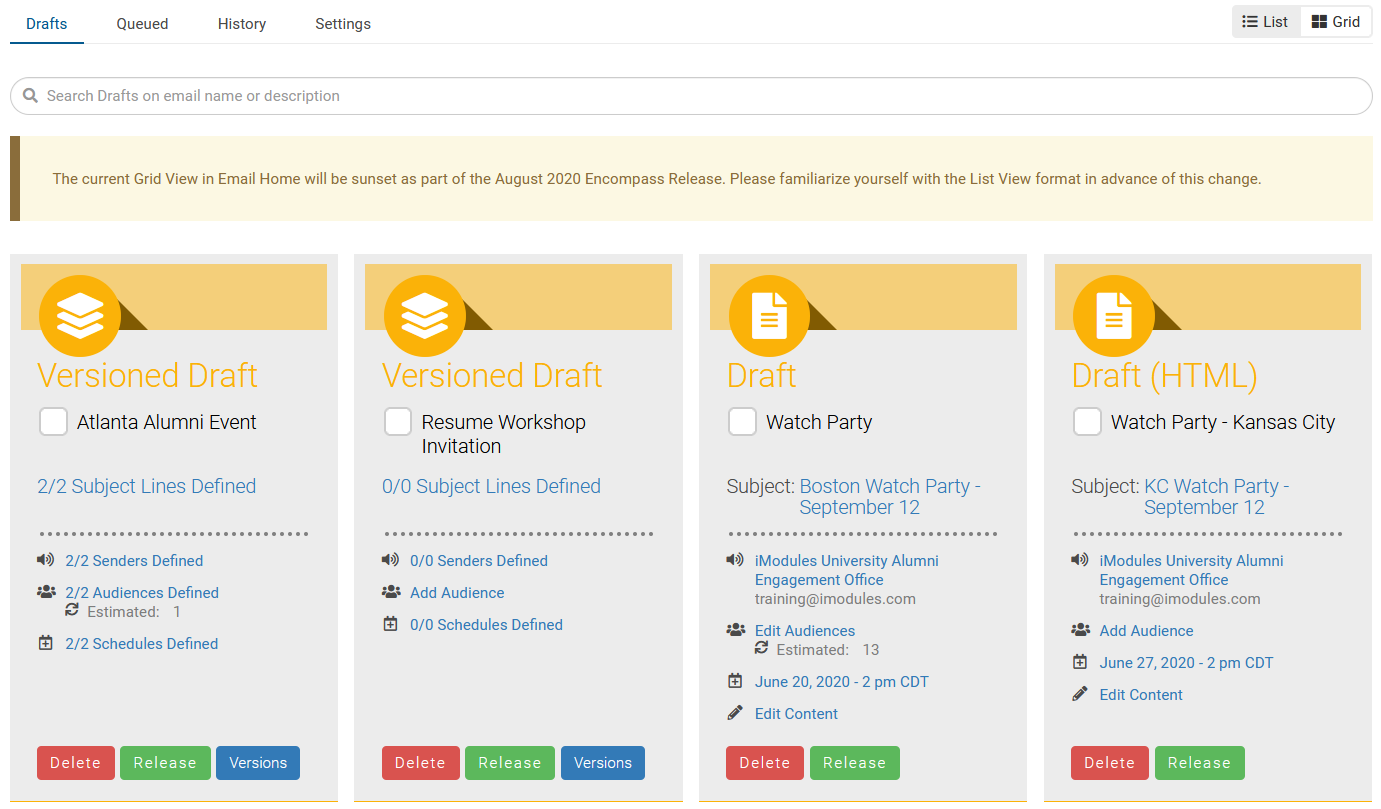 Search
Each area (Draft, Queued, History) will have a Search box. The items you can use to search will be indicated in the Search box.
Create Email Campaign
The Create Email Campaign button will be used to start a new campaign.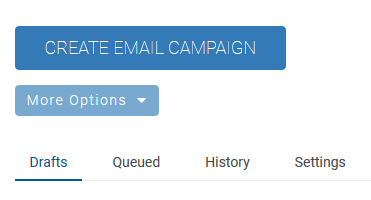 A small window will appear and you'll need to choose the type of Campaign you want to create.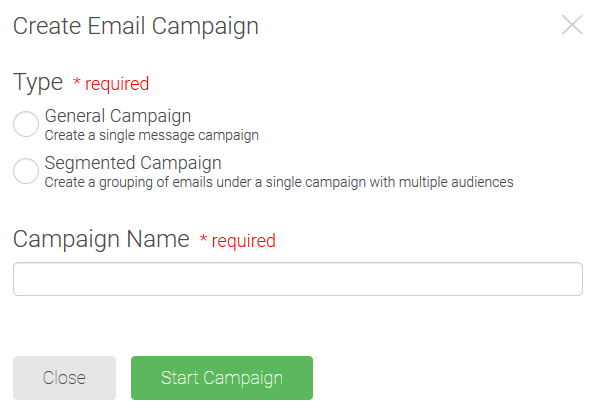 Provide a Campaign Name and click Start Campaign.
If you chose a General Campaign, you will be moved to the Email Details after clicking Start Campaign. If you chose a Segmented Campaign, you will be moved to the Global Campaign Details after clicking Start Campaign.
Read details about Settings - BCC
Read details about Settings - Notification Email