You can make your giving form more relevant to each donor by pre-populating or "calling out" only certain Designations, rather than all Designations, for specific target markets or groups of constituents when they view the form. This is accomplished by adding the Designation IDs to the URL or query string and using that URL in email or website hyperlinks.

http://giving.cmu.edu/s/1410/giving/start.aspx?sid=1410&gid=1&pgid=322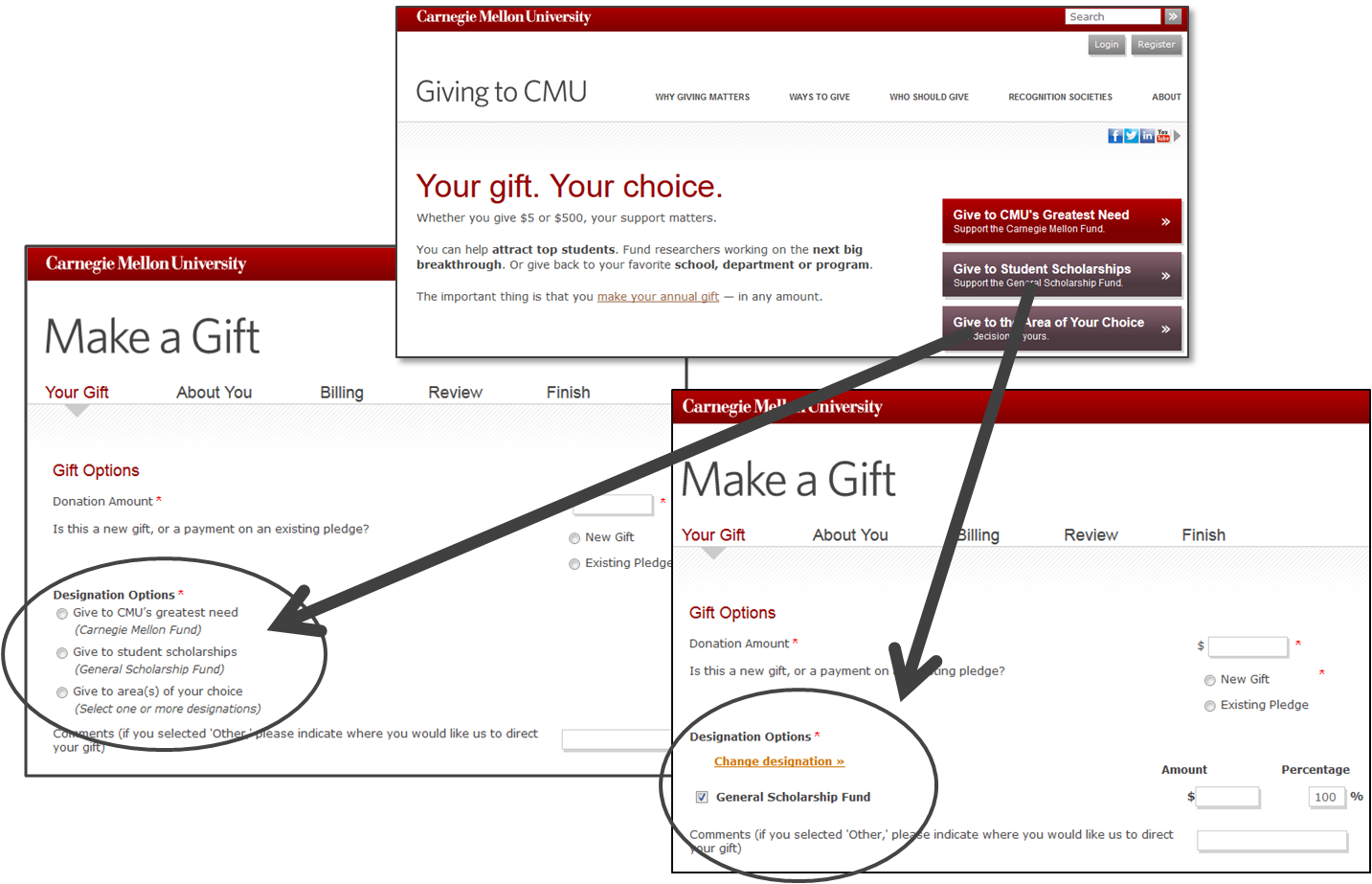 This example from Carnegie Mellon is done online – from their Main Giving Page, you can see three buttons that offer choices to donate to specific areas or funds. These choices actually all go to the same online giving form, with the specific Designations pre-selected depending on which button is clicked. So, Carnegie Mellon could also provide links in targeted or segmented emails to each specific giving option – again, it's actually the same giving form with Designations pre-determined by a custom URL.

Just to quickly show you how this accomplished…once you have created your Designations, you can find the Encompass ID in the Designations Grid, as shown in the slide.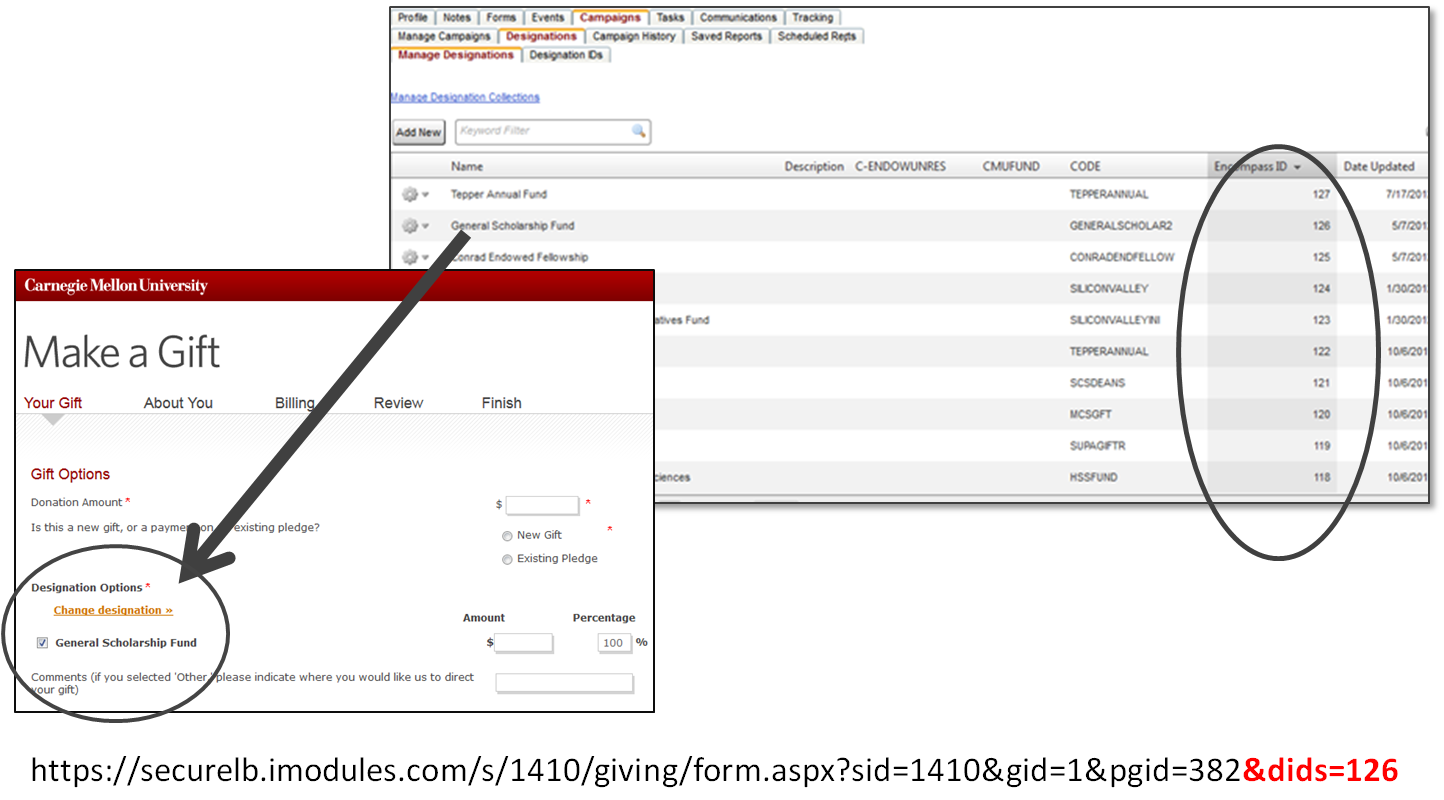 In this Grid, we see that the General Scholarship Fund is Encompass ID 126. This means we can take the general giving form URL and add the query string "&dids=126" to the end of the form URL to create a custom URL that will cause only the General Scholarship Fund to be selected on screen. You can the use that URL in hyperlinks – be it on your website like Carnegie Mellon or in emails or other communications.
For more information see Alternative Ways to Display Designations.