Please note the product releases for the environments are scheduled as follows:
U.S. = 24th July, Monday Evening | Canadian = 24th July, Monday Evening
| Australia = 25th July, Tuesday Morning
Enhancements
Foundation
Added the Report Scheduling Feature to the Site Statistic Data Export
Added the report scheduling feature to the Site Statistics data export. When the report is scheduled email notifications can be sent to assigned recipients.
On the Members/ Statistics - Select Report page, users can click the schedule report link at the end of the generated report. The Reporting - Retrieve File/ Save / Schedule window opens, where the users can schedule the report.
Note: Users can download the report file without scheduling by clicking the Download File for Offline Analysis link at the end of the report.

The Reporting - Retrieve File/ Save / Schedule Window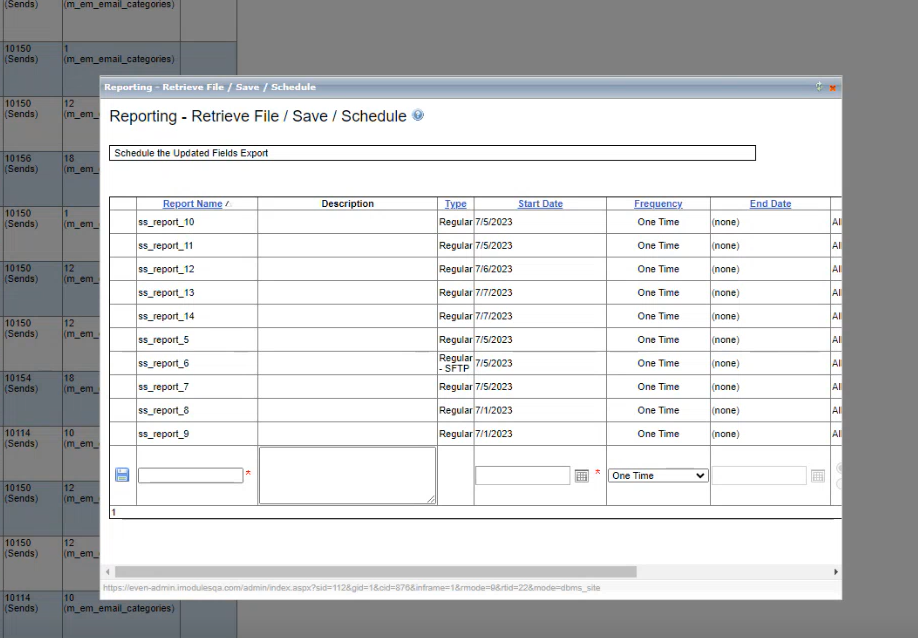 Form Fields
Role-base Option for Commerce item - "Commerce List" (Dropdown)
The option to set a role to a "Commerce List" is now available. This will allow specific form content or steps to be displayed on a form based on a value that users have selected.
Click here to learn more about Creating Roles.
Resolution
Functional Area

Reference

Description

Foundation

213542
227617
228793

When the activity name was edited on an event page using the pencil icon and saved the changes, the name was not updated in the activity listing and the updated name did not reflect on the member confirmation email.

Now, the updated name will show in the activity listing, and the member confirmation email will display the updated activity name.

Foundation

208555

When a sub-community name or setting was updated, the updates took approximately 30 minutes to reflect.

Updates made to the sub-community name or setting are now immediately reflected after saving.

Foundation

226297

On the newer iPhones, the directory's search tool, the Custom Searchable Directory under the Directory, did not return results when a curved apostrophe was used.

Now, the directory searches work for the names with curved apostrophes on all phones and in all browsers. `

Giving

197190


Venmo payment option was disabled due to technical issues related to PayPal integration.

Now, Venmo can be set up with PayPal using the digital wallet configuration.