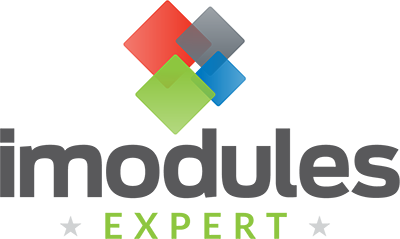 Welcome! We've hand selected some of our most knowledgeable Encompass users to share tips and suggestions for maximizing the tools you use every day within the Encompass platform. Content will be added to this page weekly; check back often to see new advice from your peers!
Interested in becoming an iModules Expert? Contact us here.
October 17, 2017:
Email Marketing
(Debbi Johanning, KU Alumni Association)
This is a simple tip, but one that has been very helpful for us. Clients don't have the ability to delete custom lists in Email Marketing. We use a lot of custom lists to copy department or university staff, or other interested parties who don't meet the criteria for a particular email but want to receive a copy. We have a lot of custom lists that contain a single person. However, sometimes people leave the university, and we aren't able to remove the custom list from our system. We edit the list name to include "XX" as the first two characters, which moves it to the bottom of the custom list page and out of the active lists. Then, we contact iModules and simply ask them to delete all custom lists that begin with "XX". If you use a lot of custom lists like we do, this might be a helpful tip to keep you list of lists more manageable!
All Form Types
(Training, iModules)
Before launching your Commerce Forms/Events/Donations/Memberships to constituents, and after completing all needed test submissions, contact Application Support and ask for all submissions to be purged. This is an all or nothing purge, so make sure you only have test submissions when you make the request. Please note that is does not apply to Standard Forms.
October 10, 2017:
Forms
(Chase Carter, Oklahoma State University Alumni Association)
Forms can be for internal usage too! Create forms for your staff or volunteers to use for purchasing office materials, clothing or making project requests. We have a resource page for our chapter volunteers that links to numerous forms for communication and event requests at http://orangeconnection.org/chapterresources.
Data (Ellucian Advance Data Connector)
(Becky Johnson, Purdue Research Foundation)
For external data loads - I run a query once a week for any record with a Constituent ID and no first name and last name. This tells me if any non-Connector or manual load has added a new record. All new records should be added using the Connector. The Connector sends all the bio data to iModules. If there is no bio data then these non complete records tell me that one of these loads isn't using the required excludes or if my normal load somehow missed this record. I am able to keep track of records that shouldn't be transferred from Advance to iModules this way.
Content Management/Email Marketing
(Professional Services/Application Support, iModules)
If you would like to return the user to a specific page after they log in, you can append "&returnurl=" and paste in the encoded url to the end of your secure login URL.
Start with a link to your login page.
After the login url, you add "&returnurl=".
This is when the encoding site comes into play. You can get the encoded URL from: http://meyerweb.com/eric/tools/dencoder/ or http://www.albionresearch.com/misc/urlencode. You take the url for the location you want them to arrive after login, and place it in the url encoding area.
After you have copied the encoded url, add it to the login page link "(link to clients login page)&returnurl=HERE-IS-WHERE-YOU-PASTE-THE-ENCODED-VALUE".